---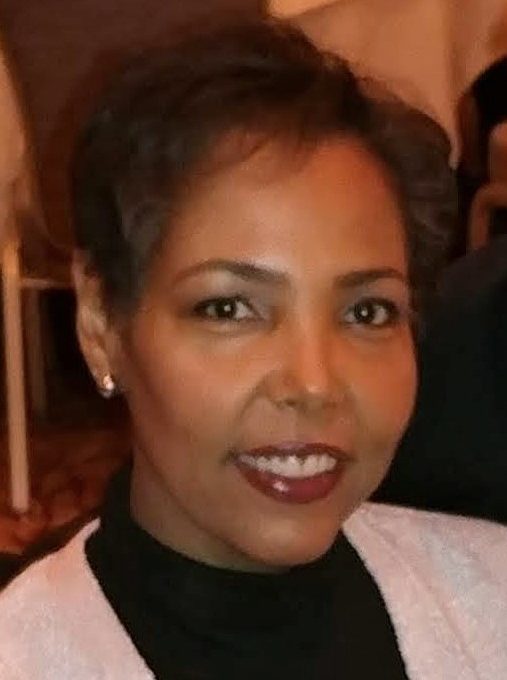 Rosa Piña
Board President
Born and raised in Venezuela by Dominican parents, Rosa came to live in the U.S. in her teens. After living in Lawrence for 10 years and working closely with the community at Greater Lawrence Family Health Center (GLFHC), Rosa moved to Florida where she became a spokesperson for the Healthy Start Coalition of South West Florida, promoting health and safety on local TV programs. Rosa has a long history of participating in numerous charitable programs, fundraisers, and non-profit organizations such as the United Way, and has worked closely with local health departments.
Rosa first joined the Board in 2012 and sees LCW as one of the most solid and finest organizations in our community. In her own words, "LCW is an excellent recipe for what the community of Lawrence needs and I want to be part of all the positive things that LCW does." Rosa has a Bachelor's degree in Health Science from Hodges University and graduated from the Greater Lowell Vocational School in Tyngsboro, MA, as a Registered Medical Assistant. She also serves as the Vice Chair on the Board of Directors of GLFHC.
Maria Fina
Vice President
As an immigrant from Terceira, Azores, Maria's family relocated to Lawrence in January 1972. Maria is proud to share that she spent her youth being raised in our City and is a graduate of Lawrence High School Class of '87.
Maria began her career in the Financial Industry in 1988 as a Teller working for Lawrence Savings Bank, located on Essex Street. It was during the early 1990s when she had the opportunity to be part of our first IDA program. In her own words, Maria says, "I knew from that moment that this was the organization that I would always want to be involved with. Being raised in the City of Lawrence gave us an opportunity to still maintain our traditions, however growing up with immigrant parents with limited English was certainly a challenge and the services that LCW offers to the community is rewarding."
Maria is currently employed with TD Bank since 2003, as Vice President, Store Manager of the 450 Essex Street branch location in Lawrence. "This gives me the opportunity to serve the community. I am a constant advocate for LCW and consistently promote our services. It is rewarding to see the benefits that LCW offers to enhance a better lifestyle for all, promoting that all financial goals are achievable and attainable. LCW offers all the tools and services to fit each person's wants. I couldn't be more devoted to our mission and the work that we do," Maria shares.
Maria has been happily married since 1996 and the proud mother of a wonderful young man who graduated Central Catholic High School Class of 2016. Maria treasures the time she spends with family and friends, enjoys traveling, and soaking up as much beach time as she possibly can.
Armand Hyatt, Esq.
Pro Bono General Counsel/Board Member
Armand is one of the Founders of LCW and has continuously served on the Board since 1986. Armand's contributions over the years as pro bono Legal Counsel and Chair of the Board's Real Estate Development Committee—as well as prior Board President, Vice President and Clerk—are incalculable and may be unmatched in the annals of community development in MA. In addition to countless hours of strategic and tactical advice and work to advance LCW's real estate efforts, Armand has represented LCW—and often some of its members—in various legal matters. In 2002, LCW established the "Armand Hyatt Young Professionals Scholarship" fund at its annual meeting.
Armand was raised and schooled in Lawrence and has maintained his primary law office ("Hyatt & Hyatt") in the North Common neighborhood of his boyhood in Lawrence since 1976, after graduating from University of San Diego School of Law. He is admitted to practice in Massachusetts, California and New Hampshire.
Armand was one of a handful of affordable housing activists who fought for and won resident-based struggle in the North Common neighborhood which began in 1981 and successfully overturned an illegal land disposition process, then secured the acquisition and ultimate development of 140 units of affordable housing on a large urban renewal site. That successful struggle led to the founding of LCW under its original name: Heritage Common CDC.
In addition to his commitment at LCW, Armand has been the long-time President and coach in the Amesbury Youth Rotary Basketball League, a former Director of the Merrimack Valley YMCA and former adjunct lecturer at Merrimack College, as well as continuing on as a Lector, Religious Ed teacher and member of the Parish Pastoral Council at Holy Family Parish in Amesbury and a music minister at St. Basil's Cursillo retreats. He has been an active "Big Brother" since 2003.
Armand was recognized by the NYSE as Executive Producer of PERFECT CRIME, the Off-Broadway thriller which has become the longest-running non-musical play in the history of New York theatre. He also partnered in the refurbishing of historic space in Times Square to establish a new Theater Center, including negotiation of the lease and obtaining waiver from the union to allow an Off-Broadway production to play in that new space at 1627 Broadway.
On September 26, 2008, the City of Lawrence officially declared "Armand Hyatt Day" as he was presented with various forms of recognition for his work within the City:
– House of Representatives proclamation "in recognition of uncompromising dedication to Lawrence CommunityWorks and the City of Lawrence"
– MA State Senate proclamation "in recognition of passionate advocacy, tireless commitment and heartfelt dedication to LCW and the revitalization of Lawrence"
In 2014, the U.S. House of Representatives issued a Certificate of Special Congressional Recognition for Armand's role in "helping to establish LCW and his vision for a healthy and clean Spicket River." In 2019, the U.S. Senate issued Armand a Certificate of Special Congressional Recognition for "outstanding and invaluable service to the community." In 2019, the Lawrence Bar Association presented Armand its "Lifetime Achievement Award" for outstanding service to the community in the field of affordable housing. In 2020, the Lawrence History Center recognized Armand as its Eartha Dengler Award recipient.
Patrick Grotton
Treasurer
Patrick joined Greater Lawrence Family Health Center (GLFHC) in 2004 as the organization's inaugural Chief Information Officer. He was the CIO at Mercy Health System of Maine prior to joining GLFHC. He has worked closely with the GLFHC team to strategically direct them in the use of automation within the healthcare environment including completing the adoption of the MiSYS EMR and the eventual transition to the current Centricity EMR and Practice Management Systems. He has also provided the direction in the growth and development of the pharmacy program to expand GLFHC's ability to deliver care to the Merrimack Valley. He received an Outstanding Executive Leader Award in 2012 for his work in the pharmacy program. He has a BS in Business Administration with honors with concentrations in Marketing and Management from the University of Maine and a MBA from Babson College. He holds a CPHIMS certification with HIMSS.
Patrick also is a Senior Adjunct Professor at the University of Lowell where he has developed and instructs several Master's courses in Health Informatics and Management. For his work with the University of Massachusetts Lowell, he received the Distinguished Service Award in 2013. Patrick joined the LCW Board of Directors in 2009.
Jonathan Machado
Assistant Treasurer
Jonathan Machado is a Commercial Loan Officer and Vice President with Enterprise Bank. He is responsible for working with business owners and property investors for their commercial loan needs. Jonathan was born and raised in the great City of Lawrence. Growing up he was very active in the Portuguese community and attended Lawrence Public Schools before going to Central Catholic High School. He went on to receive a Bachelors in International Business from Bryant University and a Master's in Business Administration from Suffolk University. Mr. Machado joined Enterprise Bank in 2012 allowing him the opportunity to become more active in the community. Currently, he serves on the Board of Directors for LCW, Community InRoads, and Entrepreneurship for All. He also serves on the Development Committee of Central Catholic High School and is very involved with the Lawrence Partnership's Venture Loan Fund.
Growing up in Lawrence as part of a large tight knit family instilled in him the importance of community. Now, as a commercial loan officer with Enterprise Bank he has the honor of meeting with local business owners and community leaders who share that same passion. Helping these businesses, both big and small bring their businesses to next level has been exciting. He truly feel as if Lawrence is great place with endless possibilities, and he looks forward to helping bring about more positive change to this great place.
Jacoba Olivero
Board Clerk
Jacoba was born in La Isabella, Puerto Plata, Dominican Republic. At an early age, she knew she wanted to work with people. Jacoba studied education and psychology and began working as a teacher in the late 1970s. In 1982 she emigrated to the United States. "When I moved, I did not know any English and moved to a country and a city where I did not know anyone besides my husband's brothers. We lived in a small apartment in Lawrence and life was difficult during this time because I could not communicate with anyone," Jacoba remembers.
After a few years, Jacoba began taking English classes at Northern Essex Community College and soon was able to find a job as a housekeeper with a big company and eventually became a manager. "Life was hard and often I needed to work more than one job just to get by … From the beginning, I knew that in order to succeed my children needed to have a good education. I instilled in them the idea that through hard work and effort all things are possible. I also taught them to love, respect, and help those in need in our community both in the United States and in the Dominican Republic."
In 2010, Jacoba participated in a program offered by LCW and became a volunteer. She is now a full-time student at NECC studying English and on the road to becoming a counselor. Being part of the LCW network has offered Jacoba the opportunity to connect with the community, promote change, and make Lawrence a better city. She was elected to the LCW Board in 2017.
Mariel Silverio
Assistant Clerk
Mariel has been involved with Lawrence CommunityWorks for over ten years and joined the Board in 2019.  In addition to her role on the LCW board, she is a member of Greater Lawrence Community Action Council's Headstart Policy Council, and is also a member of the Prospect Hill Historic District Commission (PHHDC) in Lawrence. Mariel is a long-time resident of Lawrence.
Nancy Colon Torres
Board Member
Nancy was born in Manhattan, where she spent most of her childhood and attended New York City public schools. At the age of 12, she and her family moved to Puerto Rico where she completed high school, attended college and obtained a degree in Early Childhood Education at Cayey University in Cayey, Puerto Rico. While working as an educator in Puerto Rico, Nancy met her husband of 36 years, Saul Torres. She is the mother of three beautiful children, Joshua, Jonathan and Rachel. Since moving back to the United States, Nancy and her family have lived in New Jersey and Florida, before they decided to make Lawrence, MA their new home six years ago. Unfortunately, in 2013, Nancy had to retire from her lifelong career as an early childhood educator to focus on her wellbeing after a cancer diagnosis. Now she is thankfully able to say that she has fully recovered and is currently in remission. Since then Nancy has made it her life's mission serve her community, which is when she came across LCW and decided to join the Weaver volunteer team in 2017. When asked about her motivation for joining the board at LCW in 2019, Nancy said, "Since becoming involved here at LCW, I feel like me and my family have been welcomed with so much love and support. . .and I feel that joining the board would provide me with the opportunity to give back to LCW."
Carlos Morel Perez
Board Member
Carlos was born in the Dominican Republic where he studied as an electrician and worked as a Presidential Inspector at the National Palace. Since moving to Lawrence he has been an activist and community leader always ready to dive into efforts to improve the city and the quality of life for those who live here.  There are few organizations in the city that Carlos hasn't dedicated his time and energy as a volunteer. He is a true community leader who is always leading by his actions – wherever there is work to be done, you will find Carlos there dedicating countless hours of his time.
Carlos connected with Lawrence CommunityWorks in 2007 and became involved in NeighborCircles where he has remained as a Lead Facilitator, coordinating many circles throughout the city as well as training and supporting new facilitators. Carlos rarely misses an LCW event or opportunity to be involved – whether its joining the PODER Leadership Institute, facilitating meetings, taking photos, being a Network Weaver, or just helping to clean up after events. Carlos' dedication has earned him many awards and recognition over the years, including LCW's Collective Action and Connector Awards. He has served on the Board of Directors since 2018.
Carlos currently works as a coordinator in the Department of Public Works at Lawrence City Hall. He is also a member/organizer for the Service Employees International Union (SEIU) Local 509 where he has played a critical role in campaigns to increase the minimum wage, get paid family medical leave and sick time passed, as well as many other campaigns. Carlos looks forward to continuing serving the community as a member of the LCW board.
Sheila Muller
Board Member
Sheila was born in Iran and emigrated to the US during the Iranian revolution of 1979. She started her education in the US and embraced the culture and the opportunities given to her to eventually graduate from Bentley University with an MBA, while raising two children and managing a family. Sheila's passion for education stems from the belief that education is a gateway to independence and a marker for self-worth. As an assistant professor at Northern Essex Community College, she takes pride in her students evolving into confident and self-reliant individuals. Her style in the classroom is engaging, collaborative, and encourages student's ability to articulate ideas in public which is critical in the modern enterprise. She enjoys time with her family and exposure to different culture's food and music. Sheila started to attend to her bucket list and first on the list was to jump from an airplane, which she did on her 40th birthday. Sheila joined the Board in 2019.
Ariorca Abreu
Board Member
Ariorca was born in Santo Domingo, Dominican Republic – the oldest of six siblings. Family has always played a big role in shaping her into the person that she is today. She was inspired by her mother to set and stick with her goals and her grandfather instilled the values of honesty, friendship, faith, justice, kindness and leadership. As a child her grandfather was the president of their neighborhood association where Ariorca rarely missed a meeting. 
In 2012, she moved to the U.S.A. and Lawrence before ultimately moving to Methuen. The first year in the US was very difficult because the only English word she knew was "Hello." And she considered going back to the Dominican Republic, but instead decided to set a new goal to learn English.  In 2015 she graduated from Methuen High School with high honors and an award from the ESL Department. She has a passion for Education and plans to graduate from college with a bachelor's degree in Education and become a teacher.In 2017, Ariorca completed the Early Childhood Program at Lawrence CommunityWorks, quickly fell in love with the LCW family, became a volunteer and before she knew it was facilitating NeighborCircles and the Marketplace. She joined the board in 2018.
Mandy Guevara
Board Member
Born, raised, and educated in Lawrence, MA to Puerto Rican parents who are longtime local business owners. Mandy attended St. Mary's Immaculate Conception School and went on to graduate as Female Athlete of the Year from Central Catholic H.S, Class of 1999. Mandy has always had a passion for working in the community and the human services field. As a teen she was an active member of the Lawrence Youth Council attending different youth conferences throughout the state. After attending Worcester State College for two years, she went on to obtain her Real Estate Brokers license while also working as a youth group home supervisor and eventually an Assistant Director for NAFI Youth & Family Community Support Services. Mandy currently works as a Casualty Claims Adjuster for Safety Insurance Company as well as continuing to serve the local community as a Real Estate Broker.
Jonathan Medrano
Board Member
Jonathan was born in Bani, Dominican Republic and emigrated to the United States when he was 13 years old. After living in Boston, Jonathan moved to Lawrence where he has lived with his wife and two children for the last four years. His favorite pastimes are watching baseball, football, and listening to music. Jonathan and his family are very involved in the community and at LCW as volunteers.